Maintaining a Healthy Diet During Travel: 15 Real-Life Tips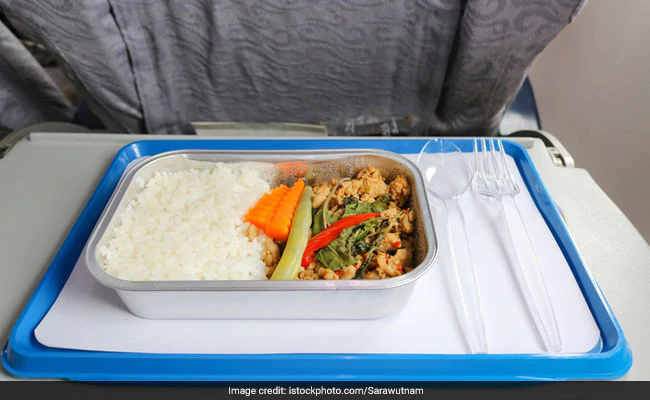 Travel opens our eyes and taste buds to new cuisines and cultures. But frequent trips can also wreak havoc on our eating habits. Thankfully, with some planning and mindfulness, we can maintain a balanced diet even while we are on the go.
The Growing Reality of Travel in America
According to Statista, domestic trips in the U.S. have risen consistently over the past decade. In 2021 alone, Americans took over 1.5 billion domestic person-trips. This indicates that more individuals are traveling now than ever before.
While it's exciting, frequent travel disrupts our regular eating routines. Airports and rest stops offer limited nutritious snacks beyond coffee, pastries, sodas, and fast food. Even hotels may lack wholesome breakfast choices.
This is why you should make wise choices when it comes to accommodations. You can consider options like vacation rentals in Jackson Hole that offer a wide range of lodging options while not compromising a healthy diet.
Smart Snacking While Traveling: Portability Is Key
Traveling often involves enduring long waits and unexpected delays. When hunger strikes, the temptation to opt for empty-calorie snacks can be hard to resist. However, as emphasized by Eatwell101, having a stash of nutritious snacks readily available can make all the difference in maintaining your well-being on the road.
It's wise to focus on non-perishable, portable options that won't spoil during your journey. Consider packing:
1. Dried Fruits: Varieties like raisins, cranberries, and mango slices not only satisfy your sweet tooth but also provide valuable antioxidants that can help keep you feeling refreshed.
2. Nuts and Seeds: Almonds, walnuts, and chia seeds are excellent choices as they offer a combination of healthy fats, fiber, and protein. These nutrients help keep you full and energized throughout your travels.
3. Protein Bars: Opt for bars with minimal added sugars to ensure you receive a sustained energy boost rather than a sugar rush and crash.
Making intelligent snack choices not only helps you stave off hunger pangs but also provides a much-needed energy boost during the potentially grueling hours of a long journey. So, when you're on the go, remember that snacking smart is your key to a healthier and more enjoyable travel experience.
Starting Your Day Right: Breakfast Planning
As the old adage goes, breakfast is indeed the most vital meal of the day, even during travel. A nourishing morning meal sets the tone for the day and impacts your choices later on.
For quick and convenient breakfast options, consider preparing overnight oats, chia puddings, or smoothie bags. These choices, when complemented with a protein bar, not only satisfy your morning hunger but can also ensure you stay full and energized as you navigate your day.
Healthy Dining Out While Traveling
Part of the travel experience involves exploring new cuisines. On the other hand, dining out poses risks of overindulging in fat-laden dishes. Thankfully, making healthy restaurant choices is possible with mindfulness.
Review menus online before your meal to make informed decisions.
Be mindful of portion sizes. Split or box up half your meal.
Opt for lighter preparations like grilled, baked, or broiled.
Order salad dressings and sauces on the side.
Share or get smaller desserts. Savor just a taste.
With thoughtful choices and moderation, travelers can satisfy their taste buds without derailing their diet.
Maintaining Healthy Eating at Social Gatherings
Another eating challenge on trips involves navigating group meals or family gatherings. When gathering, traditional and high-calorie party foods surround us. While it's okay to indulge occasionally, you can strike a balance using the following tips:
Don't save up calories for a special event. Eat normally throughout the day.
Offer to bring a healthier dish to share like a salad, veggie tray, or fruit platter.
Focus more on the social connections than the food itself.
With mindfulness, travelers can partake without overdoing it.
15 Travel Healthy Eating Tips
Follow these 15 dietitian-recommended tips to maintain a healthy nutrition on your travel journeys:
1. Plan Ahead: Before embarking on your trip, take some time to research about healthy and hygiene accommodations, dining options, and grocery stores at your destination. Knowing where you can find nutritious choices will set you up for success.
2. Pack Smart: Don't leave home without a stash of healthy snacks. Consider packing options like dried fruits, nuts, and protein bars to ensure you have convenient and nutritious options on hand.
3. Portion Control: When dining out, practice portion control. Consider sharing dishes with your travel companions or ask for a takeout container to box up half of your meal to enjoy later.
4. Choose Salad: Opt for a salad as your side dish instead of less healthy options like fries or bread. Salads are a great way to get your veggies in while on the road.
5. Lean Protein: When ordering main courses, choose lean protein sources like grilled chicken, fish, or tofu whenever possible. These options provide essential nutrients without excessive calories.
6. Load Up on Veggies: Make it a habit to fill at least half of your plate with vegetables and salad at each meal. This ensures you're getting plenty of vitamins, minerals, and fiber.
7. Healthy Fats: Enhance your meals with healthy fats like olive oil, avocado, or nuts. These fats not only add flavor but also help keep you feeling full and satisfied.
8. Stay Hydrated: Drink water regularly throughout the day. Staying hydrated can help curb unnecessary snacking and prevent empty liquid calorie intake.
9. Fruit for Dessert: Instead of indulging in calorie-laden desserts, opt for fresh fruit. You can either order it at a restaurant or pack some for your journey.
10. Mindful Eating: Avoid mindless eating by eliminating distractions such as screens while you eat. This practice encourages you to savor your meals and prevents overconsumption.
11. Balance and Moderation: While it's essential to make healthy choices, it's also okay to indulge occasionally, especially if you typically maintain a mindful diet.
12. Skip Room Service: When staying in hotels, consider skipping room service. Often, hotel restaurants offer healthier selections compared to in-room dining options.
13. Grocery Store Stops: Make stops at local grocery stores to stock up on fresh snacks like yogurt, fruit, and hummus. Having these items in your hotel room can prevent unhealthy snacking.
14. Caffeinate Wisely: If you're a coffee or tea enthusiast, choose options like green tea, black coffee, or light vanilla lattes to keep your caffeine intake from becoming a hidden source of calories.
15. Stay Active: Schedule time for physical activity during your trip. Many hotels have gyms, and you can also explore the area with local walks or hikes. Staying active helps balance out your diet.
With proactive planning and mindful choices, you can savor the flavors of new places without compromising your diet. Start your next journey armed with these fresh strategies for healthy, balanced eating on the go. Your body and taste buds will thank you for sure!
Frequently Asked Questions
How can I ensure a balanced meal when dining out while traveling?
Review menus in advance and choose lighter dishes focused on lean proteins, veggies, and healthy fats. Request dressings and sauces on the side. Ask for a to-go box to portion control large servings.
What are good on-the-go breakfast ideas when traveling?
Overnight oats, chia puddings, smoothie bags, hard-boiled eggs, Greek yogurt cups, and protein or energy bars make easy, nourishing travel breakfasts. Pair with fruit or nuts for satiation.
What can I do to maintain my diet during long periods of travel quarantine?
Stock up on non-perishable foods like canned proteins, dried fruits and nuts, whole grain crackers, protein bars, nut butters, and herbal teas. Portion control is key – eat until satisfied, not overly full.
How do I avoid overindulging at meals with family or friends while traveling?
Eat normally throughout the day so you don't arrive overly hungry. Focus more on meaningful conversations than the food itself. Offer to contribute a healthier dish to share. Allow yourself a small treat, but indulge mindfully.
The Takeaway: Staying on Track While On the Go
With hectic travel schedules, maintaining healthy habits like diet can be challenging. But a bit of planning and wisdom goes a long way. Pack smart snacks, choose accommodations strategically, and dine out mindfully. Savor new flavors and experiences without derailing your nutrition goals. Here's to healthy, happy travels ahead!