Impact of Food on People's Travel Decisions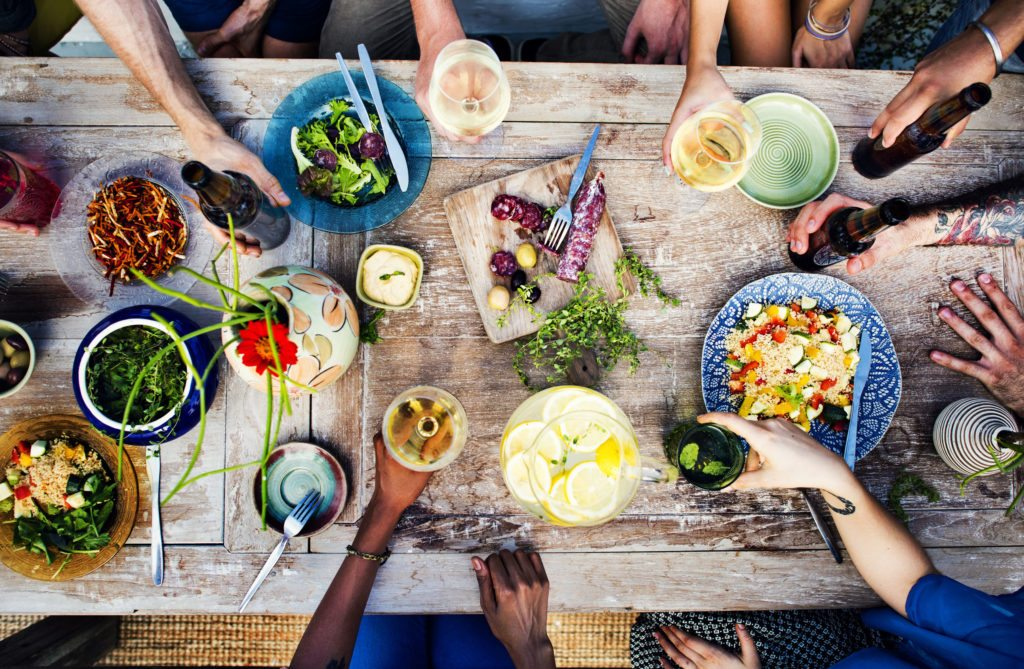 Food is an integral part of the travel experience. The cuisine of a destination offers visitors a taste of the local culture and opportunity to savor new flavors. Increasingly, food is a primary factor influencing where people choose to vacation and a key component of the memories they take home.
Many travelers plan vacations around experiencing the cuisine of a particular destination. For some, tasting authentic regional dishes is a primary motivation for their trip. Food can provide a window into local culture and is an important part of the travel experience. This article will examine the impact of food on people's travel decisions and delve into the significance of food in tourism.
The Significance of Food in Tourism
Food tourism has become enormously popular that travelers explore the local cuisine and culinary traditions of destinations before embarking on their trips. For these food tourists, unique dining experiences allow them to gain a deeper understanding of the region's cultural identity. The food not only nourishes their bodies but also provides sustenance for their souls.
Source: Food Tourism Statistics (2023)
The cuisine of a location represents the convergence of history, geography, and tradition. It offers insight into the livelihoods and lifestyles of the local populace. For tourists, sampling the iconic dishes of a destination allows them to tangibly connect with its heritage. A trip to Paris evokes images of buttery croissants, rich French onion soup, and decadent crème brûlée.
Traveling to Thailand may conjure up spicy curries, coconut-infused seafood, and aromatic lemongrass. The food attractions of a destination are powerful motivators for discerning travelers. The act of sharing a meal allows tourists to literally consume and taste the essence of a destination. For many travelers seeking authentic local experiences, food provides the ultimate path to cultural understanding.
Food tours, cooking experiences with bushcraft knives, restaurant reservations, and local food markets are popular activities for tourists wanting to fully immerse themselves in a destination's food culture. Travelers make their journey to create a lifetime experience, dwell in the wilderness and explore mother nature and her resources.
To continue attracting foodie travelers, destinations must serve up the authentic, transparent experiences they increasingly value. For example, some destinations may incorporate outdoor cooking experiences featuring locally foraged ingredients and traditional bushcraft knives to create an immersive culinary experience.
Factors Influencing Tourists' Food Choices
Usually, travelers select destinations based on the food and drink options available. But what specific factors drive these choices?
Taste and Quality
Superior taste and food quality rank among the foremost considerations. Travelers seek restaurants where the ingredients are fresh, the flavors pronounced, and the care in preparation evident. Authenticity is also valued, with tourists looking for true local flavors rather than watered-down adaptations for tourist palates.
Health Considerations
Health-conscious travelers factor nutrition into dining choices. They may favor lighter or vegan/vegetarian options. Allergy concerns, food intolerances, and preferences like avoiding gluten also influence selection.
Price
Budget-oriented tourists weigh the perceived value of the local food. Places with modest prices may rate more favorably. However, higher-end venues can also attract foodies seeking premium culinary adventures.
Emotional Connections
Foods with emotional resonance exert a powerful nostalgic pull. For a Parisian living abroad, a freshly baked baguette may evoke memories of childhood. An Italian may yearn for the pasta perfection of their hometown trattoria. These profound food recollections can be strong determinants for destinations.
Prestige
The prestige of experiencing an iconic cuisine also propels food adventures. France, Spain, Italy, Greece are regarded as having the finest food in Europe [Source: SamHoudPlaces]. The chance to taste rare ingredients or dine at Michelin-starred venues motivates epicurean travelers.
The Relationship Between Food Attitudes and Destination Image
A destination's cuisine plays a key role in shaping its brand image and identity. Mostly the American travelers opt for vacations specifically to enjoy unique gastronomic experiences. When food attitudes align positively with destination attributes, it enhances that location's appeal.
A place offering light, vibrant Mediterranean flavors may resonate for wellness-focused tourists. Mexico's zesty Tex-Mex cuisine could hit the spot for thrill-seekers desiring intense new tastes. Singapore's legendary street food scene caters perfectly to budget-conscious backpackers. When marketing their tourism offerings, destinations should play up how their food profile maps to target visitor segments.
Beyond reinforcing brand image, the quality of food experiences also impacts travelers' overall satisfaction with a location. Delicious dining opportunities boost positive impressions. Disappointing meals or difficulty finding good restaurants can diminish a destination's standing. Food is a make-or-break factor.
Impact of Destination Food Image on Travel Behavior
The influence of a destination's food profile has pronounced effects on tourist behaviors. For 70% of food travelers, local cuisine is their top vacation expense. Places perceived as culinary havens can motivate extended stays with extra meals and food tours booked for more tasting opportunities.
Food also fuels post-visit sales. Some 62% of tourists purchase beloved food items to enjoy back home. Cravings for French macarons or Italian gelato spur online orders and speciality shop visits. Additionally, 70% of food travelers bring back edible souvenirs for family/friends, keeping favorite flavors alive. Destinations with renowned food stands ensure their products continue delighting palates long after vacations end.
Since cuisine shapes destination selection and enhances visitor satisfaction, DMOs (destination management organizations) must factor it into promotions. Mouthwatering food photography, chef profiles, restaurant guides, and food festival calendars all help convey an alluring food image. Spain splashes sangria photos across travel ads. Thailand tempts with fiery curries and aromatic spice markets. For an appetite-driven audience, food sells.
The Future of Food Tourism
As food tourism evolves, several trends are emerging. Farm-to-table dining, hyperlocal cuisine, and sustainable eating are in demand. Tourists also crave interactive experiences like cooking classes, wine tastings, and craft brewery tours. Rather than just passive consumers, they want active immersion in the origins and creation of what they eat and drink.
Destination management will need to answer this call for more hands-on, eco-conscious culinary adventures. Locavore restaurants, organic farm visits, and programs bringing diners into the kitchen will expand in the future. To continue attracting foodie travelers, destinations must serve up the authentic, transparent experiences they increasingly value.
Food helps drive tourism decisions and define memorable journeys. By showcasing the flavors that authentically capture their essence, destinations can capitalize on cuisine's power to inspire travel. Their invitation to savor local culture one unforgettable bite at a time will continue enticing a hungry audience of food-focused voyagers around the globe.
FAQs on the Impact of Food on Travel Decisions
How does the local food of a destination influence tourists' overall travel satisfaction?
Local cuisine greatly shapes visitors' enjoyment and lasting impressions. High-quality, authentic food experiences boost positive sentiments. Disappointing meals or difficulty finding good options diminishes satisfaction. Food helps create a sense of place – without appealing local flavor, some of the destination's allure is lost.
How can destinations effectively market their culinary offerings to attract more tourists?
Vivid food photography, chef/restaurant spotlights, food festival calendars, and focused culinary tourism ads help convey a tempting food image. DMOs should identify target tourist segments and tailor food promotions to lifestyle interests and values. Interactive digital content and hands-on culinary events help create an experiential marketing strategy.
What are the potential challenges faced by destinations in promoting food tourism, and how can they be addressed?
Overcrowding popular restaurants, inauthentic Disneyfied experiences, and commercialization are risks. Destinations can be mitigated by showcasing neighborhood eateries beyond just main tourist drags, marketing eco-conscious culinary activities, and expanding interactive programs that provide cultural immersion. They must balance promotion with sustainability.