How Do I Know What Size Smart TV to Get?
Selecting the right size for a smart TV can be a daunting task, considering the myriad options available in the market. The size you choose significantly impacts your viewing experience, making it crucial to strike a balance between screen dimensions and your room's layout. Let's navigate through the key considerations to ensure you make an informed decision on what size smart TV to get.
1. Room Size and Layout: Tailoring to Your Space
The dimensions of the room where the smart TV will reside play a pivotal role in determining the suitable size. Measure the distance between your seating area and the planned TV location. As a general rule, the ideal viewing distance is approximately 1.5 to 2.5 times the diagonal size of the TV. For a smaller room, opt for a smart tv on the smaller end of this spectrum to prevent overwhelming the space.
2. Optimal Viewing Angle: Ensuring Comfort
Consider the seating arrangement concerning the TV's placement. The goal is to achieve a comfortable and immersive viewing experience without straining your neck or eyes. Ideally, the center of the screen should be at eye level when you're seated. If the TV is mounted higher or lower than eye level, it can lead to discomfort during extended viewing sessions.
3. TV Resolution: Impact on Perceived Size
The resolution of a smart TV affects how sharp and detailed the images appear. Higher resolution screens, such as 4K or 8K, allow for larger screen sizes without compromising image quality. If you're opting for a higher resolution, you can consider a larger TV without sacrificing clarity. Keep in mind that the content you plan to watch should also be available in the chosen resolution.
4. Purpose of Use: Tailoring to Your Activities
Identify the primary purpose of your smart TV. If it's mainly for casual TV watching, a moderate-sized screen might suffice. However, if you're an avid gamer or cinephile seeking a cinematic experience, a larger screen could enhance your enjoyment. Tailor the size to accommodate the activities you most frequently engage in.
5. Aesthetic Considerations: Harmonizing with Decor
The TV is not just a functional device; it's also a part of your room's aesthetic. Consider how the TV will integrate with your overall decor. A massive screen in a small, minimalist room might overpower the space, while a too-small TV in a spacious, well-furnished room may feel inadequate. Strive for harmony between the TV size and the room's design elements.
6. Budget Constraints: Balancing Size and Cost
While we often yearn for the largest and most feature-rich smart TVs, budget considerations can be a limiting factor. Determine a budget range before delving into options. Thankfully, advancements in technology have made larger screen sizes more affordable, providing a range of choices to suit different budgets.
7. Consideration for Mounting: Wall or Stand?
Decide whether you plan to mount the TV on the wall or place it on a stand. Wall mounting can save space and provide a sleek, modern look, but it may limit the size based on the available wall space. If you choose a stand, ensure it can comfortably accommodate the width of the TV.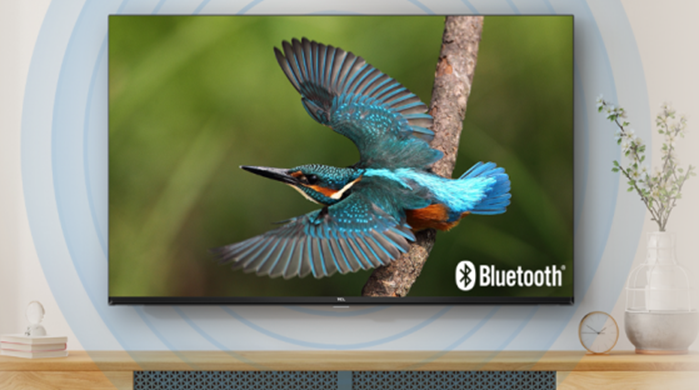 8. Test Before You Invest: Visit Showrooms
Before finalizing your decision, visit electronics showrooms to physically experience different TV sizes. This hands-on approach allows you to gauge how various sizes feel in a real-world setting. Pay attention to factors like image quality, viewing angles, and the overall impact of the TV size on your perception.
Final Words
In conclusion, choosing the right size for your smart TV involves a thoughtful analysis of your room, viewing habits, and budget constraints. By striking a balance between these factors, you can ensure that your smart TV not only fits seamlessly into your space but also delivers an immersive and enjoyable viewing experience. Remember, the perfect size is not a one-size-fits-all concept; it's about finding the ideal match for your unique preferences and lifestyle.