In the ever-evolving landscape of home entertainment, Roku TV has emerged as a game-changer, offering a seamless streaming experience that transcends traditional cable setups. But what exactly is a Roku TV, and how does it revolutionize the way we consume content? In this article, we'll unravel the magic behind Roku TV, exploring its features, benefits, and how it has become a household favorite for cord-cutters and streaming enthusiasts alike.
Understanding Roku TV
Fundamentally, a Roku TV is not merely a conventional television but also represents a smart TV platform innovated by Roku Inc. This platform seamlessly integrates the Roku operating system directly into the television, eliminating the necessity for external streaming devices such as Roku sticks or boxes. This integration grants users easy access to a vast array of streaming channels, apps, and services right from the TV's interface.
Key Features
1. User-Friendly Interface
Roku TV boasts a user-friendly interface designed for simplicity and ease of navigation. The home screen presents a customizable grid of your favorite channels and apps, ensuring that your most-used content is just a click away.
2. Extensive Channel Selection
One of Roku TV's standout features is its extensive channel selection. From popular streaming services like Netflix, Hulu, and Amazon Prime Video to niche channels catering to specific interests, Roku TV provides a diverse range of content options.
3. Search Across Platforms
Roku's universal search feature allows users to search for movies, TV shows, actors, or directors across multiple streaming platforms. This convenient tool saves time by presenting a comprehensive list of where your desired content is available.
4. Simple Remote Control
Roku TV comes with a straightforward remote control that includes shortcut buttons for popular streaming services. The simplicity of the remote enhances the overall user experience, making it accessible to all age groups.
5. 4K and HDR Support
Many Roku TV models like the TCL's roku tv support 4K resolution and High Dynamic Range (HDR), delivering stunning visuals for a more immersive viewing experience. Whether you're streaming the latest blockbuster or watching your favorite series, Roku TV ensures top-notch picture quality.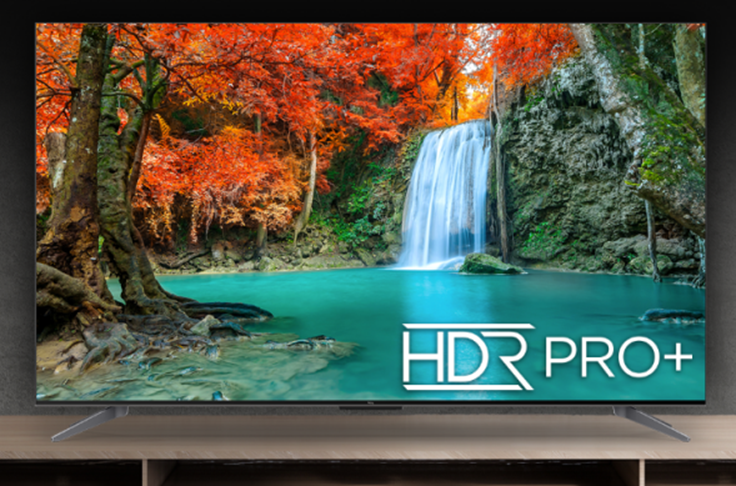 6. Regular Software Updates
Roku Inc. actively supports its operating system with regular software updates. This commitment to improvement ensures that users receive the latest features, security patches, and enhancements to keep their Roku TV running smoothly.
Benefits of Roku TV
1. Cost-Effective Streaming
Roku TV eliminates the need for external streaming devices, saving users the additional cost of purchasing a separate streaming stick or box. This affordability makes Roku TV an attractive option for those looking to enhance their TV's capabilities without breaking the bank.
2. Versatility in Channel Selection
The diverse array of channels available on Roku TV caters to a wide range of interests. Whether you're a movie buff, a sports enthusiast, or a fan of niche content, Roku TV ensures there's always something to watch.
3. No Monthly Fees
Unlike some smart TV platforms that require a subscription fee, Roku TV operates on a one-time purchase model. Once you own a Roku TV, there are no monthly fees associated with using the platform, offering a budget-friendly streaming solution.
4. Regular Updates and Improvements
Roku's commitment to providing regular software updates ensures that users continue to benefit from new features and optimizations. This dedication to improvement enhances the longevity and functionality of Roku TV models.
Conclusion
In the era of streaming dominance, Roku TV stands out as a versatile, cost-effective, and user-friendly solution for those seeking an all-in-one streaming experience. They have not only simplified the way we consume content but have also made cutting the cord an accessible and enjoyable experience for millions of users worldwide. Whether you're a tech enthusiast or a casual viewer, Roku TV offers a gateway to a world of entertainment at your fingertips.