Exploring Top Baby Stores in Canada for Essential Gear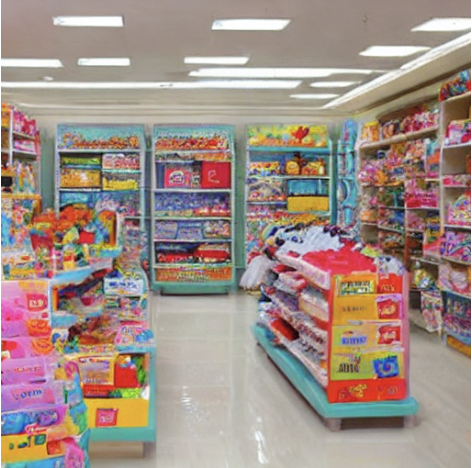 Introduction:
Preparing for the arrival of a newborn involves an array of decisions, one of which is selecting the right baby gear. In Canada, where the market is brimming with options, finding the perfect baby store can be both exciting and overwhelming. Whether you're a seasoned parent or a first-timer, this guide will help you navigate through some of the most popular baby stores in Canada, ensuring that your little one has the best start in life.
1. SnuggleBugz: A Haven for Comprehensive Baby Essentials
SnuggleBugz, a trusted name in the Canadian baby market, offers a comprehensive range of baby gear and essentials. From strollers and car seats to nursery furniture and feeding accessories, SnuggleBugz has earned its reputation for exceptional quality and customer service. Their vast selection and knowledgeable staff make it a go-to destination for parents seeking reliable baby gear.
2. West Coast Kids: Where Style Meets Functionality
West Coast Kids is a favorite among Canadian parents who seek a perfect blend of style and functionality. This store boasts a wide variety of fashionable and practical baby gear, including cribs, high chairs, and playpens. With an emphasis on trendy designs and premium brands, West Coast Kids ensures that your baby's gear not only serves its purpose but also complements your home decor.
3. Buy Buy Baby:
Your One-Stop Canadian Shop for Baby Gear Buy Buy Baby, a subsidiary of Bed Bath & Beyond, has established itself as a convenient one-stop shop for all things baby-related. With multiple locations across Canada, this chain offers an extensive selection of baby gear, clothing, and accessories. Whether you're looking for the latest tech-savvy baby monitors or eco-friendly diapering options, Buy Buy Baby has you covered.
4. IKEA: Practical and Affordable Baby Solutions
Renowned globally for its modern and affordable home furnishings, IKEA also caters to the needs of parents with their baby gear offerings. From budget-friendly cribs to storage solutions for tiny spaces, IKEA provides practical and stylish options to create a comfortable environment for your little one.
5. Snugabye: Classic Comfort and Canadian Heritage
For parents who appreciate traditional craftsmanship and Canadian heritage, Snugabye offers a nostalgic selection of baby clothing and essentials. With a focus on classic designs and attention to detail, Snugabye ensures that your baby's wardrobe is both timeless and comfortable.
Conclusion:
When it comes to shopping for baby gear in Canada, the options are as diverse as the country itself. Whether you're seeking the latest trends, timeless classics, or a balance between style and functionality, the Canadian market has something for every parent. From SnuggleBugz's comprehensive range to West Coast Kids' fusion of fashion and utility, and from Buy Buy Baby's convenience to IKEA's affordability, each store offers a unique shopping experience. So, gear up for parenthood and explore these popular baby stores to ensure that your little one's journey begins with the best.