Luxury Car Rental: Essential Tips for Renting Exotic Cars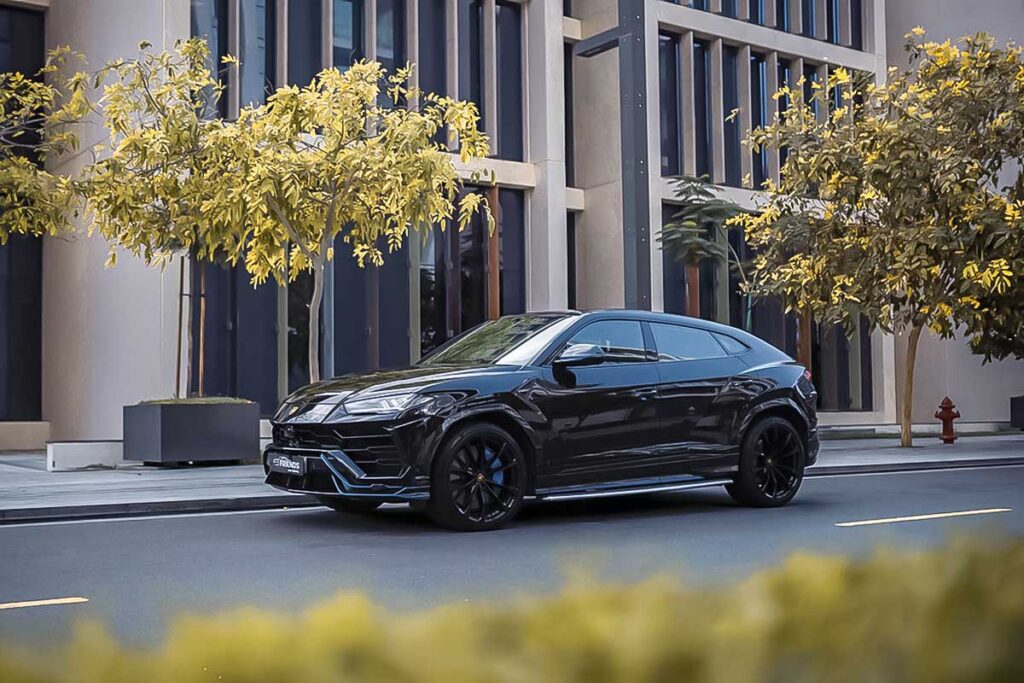 When it comes to luxury and prestige, nothing quite captures the essence of opulence like an exotic car. The allure of slipping behind the wheel of a high-end vehicle, with its sleek lines, powerful engine, and cutting-edge technology, is a dream shared by many. Fortunately, renting an exotic car is not just reserved for the elite; it's an experience that's increasingly accessible to enthusiasts and travelers looking to elevate their driving adventures. In this comprehensive guide, we'll explore essential tips for renting exotic cars and delve into some of the most coveted models that can turn your journey into a luxurious escapade.
Why Rent an Exotic Car?
Before we delve into the details to rent luxury car, let's take a moment to understand why you might want to indulge in this extraordinary experience.
1. Unmatched Performance: Exotic cars are engineered for exceptional performance. With powerful engines, advanced suspension systems, and precision handling, they deliver a driving experience like no other.
2. Luxurious Comfort: Slip into the plush leather seats, enjoy the latest entertainment systems, and revel in the refined interior details that provide the utmost comfort and style.
3. Head-Turning Style: Exotic cars are automotive works of art. Their striking designs and unique aesthetics are sure to turn heads and make a statement wherever you go.
4. Unforgettable Memories: Renting an exotic car can transform a regular journey into an unforgettable adventure. Whether it's a special occasion or a desire for excitement, these cars create lasting memories.
Tips for Renting an Exotic Car
Now that you're captivated by the idea of renting an exotic car, let's explore some essential tips to make your experience smooth, enjoyable, and hassle-free.
1. Choose the Right Rental Company
Selecting the right rental company is crucial. Look for reputable companies known for their well-maintained exotic car fleets, excellent customer service, and transparent rental policies. Some renowned rental companies that offer exotic cars include Hertz Dream Collection, Enterprise Exotic Car Collection, and Sixt.
2. Reserve in Advance
Exotic cars are in high demand, especially during peak tourist seasons. To secure the model of your choice, it's advisable to make a reservation well in advance. This ensures availability and allows you to plan your trip accordingly.
3. Understand Rental Policies
Read the rental agreement carefully. Pay attention to details such as mileage limits, fuel policies, and insurance coverage. Ensure you understand any additional fees, security deposits, and the terms and conditions for returning the vehicle.
4. Inspect the Car
Before you drive off, thoroughly inspect the car for any existing damage or imperfections. Document these with photographs and ensure that the rental company acknowledges them. This will protect you from being held responsible for pre-existing issues.
5. Review Insurance Options
Exotic cars often require specialized insurance due to their high value. Check with your rental company to understand the insurance options available. Consider additional coverage to provide peace of mind during your rental period.
6. Know Your Budget
Renting an exotic car can be a significant investment. Determine your budget in advance, considering not only the rental cost but also factors like fuel, insurance, and any additional fees. Stick to your budget to avoid unexpected expenses.
7. Respect Local Laws
Familiarize yourself with the traffic laws and regulations of the area you'll be driving in. Be aware of speed limits, parking restrictions, and any unique rules that apply. Avoid traffic violations that could lead to fines or legal issues.
8. Plan Your Routes
Plan your driving routes in advance. Consider scenic routes, attractions, and destinations that will allow you to fully enjoy the exotic car experience. Remember to account for stops and breaks during longer journeys.
9. Drive Responsibly
Exotic cars are known for their speed and performance, but it's essential to drive responsibly and within the legal limits. Avoid aggressive driving and prioritize safety at all times.
10. Return the Car Promptly
Adhere to the agreed-upon return time for the vehicle. Late returns can result in additional fees, and you want to ensure a smooth end to your exotic car rental experience.
Exotic Cars to Consider
Now that you're well-prepared for your exotic car rental adventure, let's explore some of the most sought-after models that can elevate your driving experience to the next level.
1. Lamborghini Huracán
The Lamborghini Huracán is a symbol of Italian automotive excellence. With its striking design, V10 engine, and lightning-fast acceleration, it's a dream come true for sports car enthusiasts. Feel the thrill of the open road as you unleash the power of this iconic supercar with Lamborghini rental.
2. Ferrari 488 Spider
The Ferrari 488 Spider combines elegance and performance in a convertible masterpiece. With a turbocharged V8 engine that produces an exhilarating roar, this Italian masterpiece is perfect for those who want to feel the wind in their hair while experiencing Ferrari's engineering prowess.
3. Porsche 911 Turbo S
The Porsche 911 Turbo S is a timeless classic that continues to set the standard for sports cars. Known for its precision handling and powerful acceleration, it offers a comfortable ride without compromising on performance. It's the ideal choice for those seeking a blend of luxury and speed.
4. Aston Martin DB11
The Aston Martin DB11 exudes sophistication and refinement. With a V12 engine, stunning design, and a sumptuous interior, it's the epitome of British luxury. Renting an Aston Martin DB11 is an opportunity to experience the elegance of James Bond's favorite car.
5. Rolls-Royce Ghost
For the ultimate in luxury, the Rolls-Royce Ghost is unparalleled. It offers a serene and quiet ride, with a handcrafted interior that pampers passengers. Rent Rolls Royce is an invitation to experience the epitome of automotive opulence.
In Conclusion
Renting an exotic car is more than just a mode of transportation; it's an opportunity to turn an ordinary journey into an extraordinary adventure. By following these essential tips and exploring the world of exotic car rentals, you can indulge in the thrill of driving some of the most iconic and prestigious vehicles ever created. Whether you opt for the raw power of a Lamborghini or the refined elegance of a Rolls-Royce, renting an exotic car promises an unforgettable experience that will leave you with memories to cherish for a lifetime. So, why wait? Start planning your exotic car rental journey and get ready to hit the road in style and luxury.