Exploring Comfort Food: Healthy Canadian Menu for Senior Citizens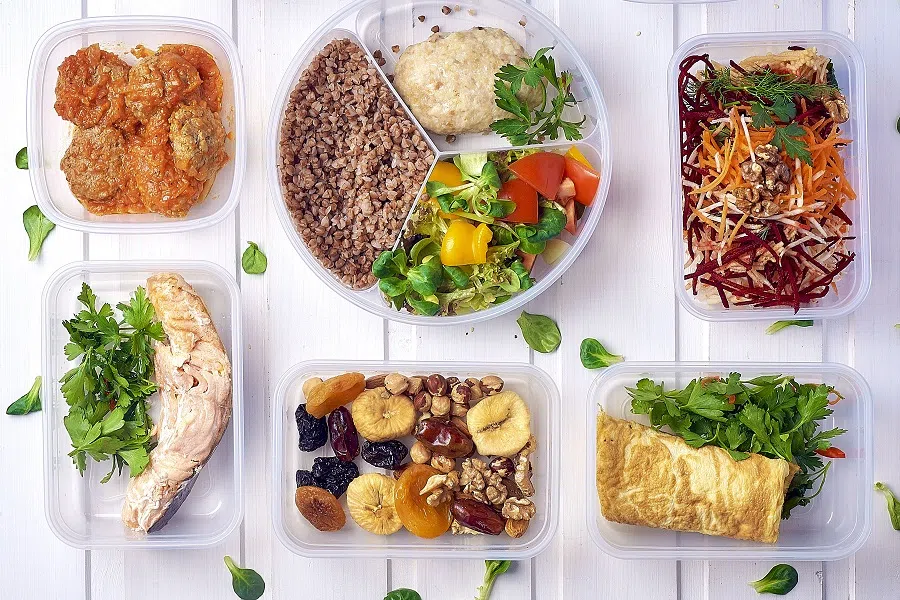 Maintaining a nutritious and balanced diet is essential for seniors to preserve their health, independence, and quality of life. As we age, our bodies undergo various physiological changes that impact how we process and absorb nutrients. Crafting menus centered around comfort foods, while keeping seniors' unique dietary needs in mind, can make mealtimes enjoyable. This article explores how traditional Canadian dishes can be adapted into healthy, nourishing meals suitable for the elderly.
The Importance of Nutritional Balance for Senior Citizens
Adequate intake of macronutrients like protein, carbohydrates, and fats, along with micronutrients such as vitamins and minerals, is vital for seniors. With age, metabolism slows down, absorption of nutrients declines, and the body's nutritional needs evolve. As per Canada's Food Guide, those over the age of 51 require more calcium and vitamin D to maintain bone health. Seniors also need more vitamin B12 to produce red blood cells and prevent anemia. Getting sufficient protein helps preserve muscle mass and strength. Fiber keeps the digestive system functioning well.
Making nutrition a priority can help prevent chronic illnesses, keep energy levels up, support independence, and improve seniors' overall quality of life. It also aids in quicker recovery from illnesses or injuries.
Traditional Canadian Comfort Foods: A Retrospective
Canadian cuisine has always been shaped by the country's diverse cultural influences and local ingredients. Some quintessentially Canadian comfort foods include poutine, butter tarts, sugar pie, Nanaimo bars, and wild blueberries with maple syrup.
Over the decades, comfort food recipes have evolved to accommodate changing tastes and trends. Dishes like shepherd's pie and pot roasts that were once everyday meal staples are now considered nostalgic treats. Smoked meat sandwiches have become popular comfort foods, while indigenous ingredients like bannock and pemmican are being revived.
Here are some cherished comfort foods in Canada through the decades:
1800s – Bannock bread, pemmican, hearty stews and pot pies using local game and preserves made from foraged fruits
Early 1900s – Adapted immigrant fare like cabbage rolls, pierogies, tourtieres, roast turkey, scalloped potatoes and Nanaimo bars
Post World Wars – Smoked meat sandwiches from Montreal delis and Chinese food like chop suey
1970s-80s – Rise of poutine, California rolls and pizzas. Increased access to international ingredients.
Modern – Trendy comforts like butter chicken, ramen noodle bowls, mac and cheese entrées. Revival of indigenous foods.
While recipes have evolved significantly based on available resources and cultural diversity, core aspects of Canadian comfort cuisine remain – hearty, filling, and designed to provide nourishment and warmth, much like the proverbial Canadian friendliness.
Reimagining Comfort Foods for the Elderly
Healthy lifestyle and diet are of utmost importance as we age. Ensuring that the elderly at home get healthy and nutritious meals is a vital part of senior care. Traditional recipes can be adjusted in several ways to maximize the nutritional content of comfort foods for seniors:
Use healthy cooking methods like baking, grilling, or steaming instead of frying.
Incorporate more vegetables, fruits, and legumes. For example, adding sweet potatoes and spinach makes shepherd's pie more nutritious.
Choose whole grains like barley, faro, quinoa, or brown rice over refined options.
Use Greek yogurt or avocado instead of sour cream to boost protein intake.
Flavor dishes with fresh herbs and spices instead of salt.
Replace red meats with leaner poultry, fish, or plant-based proteins.
Swap in low-fat and low-sodium options for ingredients like cheese or canned soup.
Use smaller or reasonable portion sizes.
Experiment with multigrain and sprouted bread options.
The key is maintaining the comforting flavors while modifying recipes to align with seniors' dietary needs.
Sample Healthy Canadian Menu for Senior Citizens
Here is a one-day sample menu showcasing how traditional Canadian comfort foods can be adapted into nutritious, senior-friendly meals:
Breakfast
Start the day off right with a hearty, nutritious breakfast. Steel-cut oats are slower digesting than regular oats, keeping you full and energized longer. Cook them with milk for extra protein and calcium. Add a touch of maple syrup for natural sweetness and flavor. Top with fresh wild blueberries from Ontario for antioxidants. Enjoy a hard-boiled egg for protein, healthy fats and lutein for eye health. Wash it down with coffee or tea, and drink plenty of water.
Lunch
Lunch features grilled wild salmon from British Columbia, which is packed with healthy omega-3 fatty acids to reduce inflammation. Pair it with a fiber-rich quinoa salad loaded with phytonutrient-dense cherry tomatoes, chickpeas for plant-based protein, avocado for healthy fats, and lemon juice and olive oil for a tangy dressing. Enjoy a whole grain dinner roll with butter. Quench your thirst with iced green tea with lemon for antioxidants.
Dinner
For dinner, savor oven-roasted chicken seasoned with aromatic rosemary. Bake sweet potato wedges for vitamins A and C, potassium and fiber. Saute kale with garlic for a hearty green veggie side dish that delivers vitamins K, A, and C. Enjoy some multigrain bread with hummus to increase protein and fiber intake. Finish the meal with Greek yogurt mixed with apple chunks and cinnamon for a dose of protein, calcium, and sweetness. Wind down with a relaxing herbal tea.
Snacks
Healthy snacks keep you feeling satisfied between meals. Some healthy snack options include edamame beans for plant-based protein, fresh pear slices with almond butter for fiber, antioxidants and healthy fats, and trail mix with nuts, seeds and dried cranberries for crunch. Roasted chickpeas make a crunchy, protein-rich snack. And a small square of dark chocolate (80% cocoa) provides satisfaction along with flavonoids and antioxidants.
Drinks
Stay hydrated throughout the day with water, skim or low-fat milk, fresh fruit smoothies, and vegetable juices. Proper hydration is essential for seniors.
This sample menu provides balanced nutrition incorporating Canadian ingredients like wild salmon, maple syrup, and blueberries.
The Role of Hydration in Senior Health
Seniors are more prone to dehydration due to reduced muscle mass, lower water intake from foods, and declining kidney function. Dehydration can exacerbate medical conditions, cause headaches, dizziness, confusion, fatigue, and constipation. Consuming adequate fluids is vital.
Tips to ensure seniors stay hydrated:
Drink 6-8 glasses of water, juice, milk or herbal tea daily.
Consume water-rich fruits like melon and berries.
Add lemon, mint or cucumber for flavor.
Set reminders to drink water regularly through the day.
Monitor urine color; darker shades indicate dehydration.
Avoid excess caffeine and alcohol as these have a diuretic effect.
Addressing Dietary Restrictions and Allergies
Seniors frequently deal with chronic illnesses that necessitate dietary restrictions:
Diabetes – Diabetes is increasingly prevalent among seniors, with over 25% of Canadians aged 65+ having this condition. For diabetics, avoiding added sugars and refined carbohydrates is key. Meals should emphasize fiber from whole grains, fruits, vegetables, beans and lentils to help regulate blood sugar levels. Lean proteins and healthy fats also help control glycemic response.
High Blood Pressure – Hypertension affects over 50% of those over 60. Limiting sodium intake to 1500 mg per day or less helps lower blood pressure. Increasing potassium-rich foods like bananas, potatoes, spinach and tomatoes is recommended, as potassium helps reduce the effects of sodium.
High Cholesterol – High cholesterol is a major risk factor for heart disease. Reducing saturated fats found in red meat and full-fat dairy and increasing healthier monounsaturated and polyunsaturated fats from plant oils, fish and nuts helps improve cholesterol levels. Emphasizing fiber-rich whole foods over processed items is also beneficial.
Gastrointestinal Issues – Constipation, reflux and irritable bowel syndrome are common in seniors. Avoiding triggers like caffeine, alcohol, fried and gas-inducing foods can help manage symptoms. Staying hydrated, eating smaller meals, and choosing high-fiber foods can also provide relief.
Food allergies or sensitivities to ingredients like nuts, eggs, dairy, seafood or wheat are also prevalent among seniors. Working with a dietitian to design optimal menus excluding personal allergenic foods is recommended. Reading labels carefully and communicating closely with care providers about dietary needs is essential.
The Social Aspect of Comfort Food
Food is intertwined with memories, associations, and emotions. Shared meals let seniors relish treasured dishes, foster social connections, and find joy in eating. So, families can come together to prepare comfort foods seniors grew up with. Retirement homes can facilitate cooking traditional recipes. Holiday meals centered around customary foods are celebratory social events. Maintaining food traditions nourishes both body and soul.
The Bottom Line
Adapting classic comfort foods by incorporating nutritious ingredients makes them appropriate for seniors' dietary needs. Focusing on fresh, seasonal produce adds vital nutrients. Moderating portions to suit lower caloric needs preserves health. Shared meals enable seniors to enjoy comforting food, companionship and lively conversation. With thoughtful adaptations, treasured Canadian dishes can be a boon for both physical and mental wellbeing in senior citizens.
Frequently Asked Questions
How can traditional Canadian dishes be modified to reduce sodium and sugar content?
Using fresh or dried herbs, spices, citrus, vinegar and aromatics can provide flavor instead of salt. Opt for natural sweeteners like maple syrup or fruit purees in moderation instead of refined sugar.
Are there specific Canadian ingredients especially beneficial for seniors?
Yes, ingredients like salmon, blueberries and whole grains that are native to Canada are highly beneficial for seniors. These provide key nutrients such as protein, antioxidants, fiber and healthy fats.
How often can seniors indulge in comfort foods without compromising health?
An occasional indulgence is fine, but the majority of meals should be planned for optimal nutrition. Consulting a dietitian can help strike the right balance.